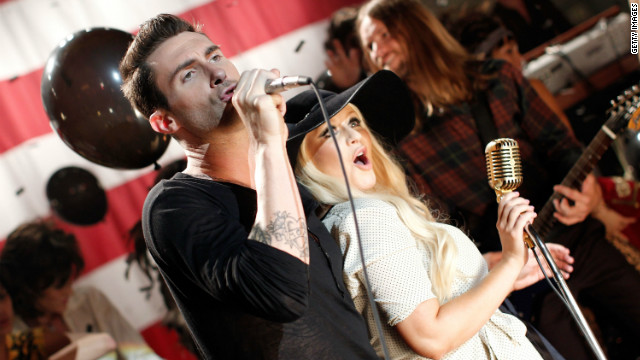 Adam Levine is denying all the rumors that he's beefing with fellow "The Voice" judge Christina Aguilera.
Adam said: "We bickered a little bit in the beginning, to be totally truthful, we had a little bit of a rough start, just kind of all getting to know each other. But I love her, she's the best, and we're having a fantastic time as of late on the set. She's great, and all of that is sensationalized media BS."
"It affects you as much as you let it. I mean, I know the deal, so as long as I do, it doesn't matter what people say. Think about if we listened to what people had to say all the time; imagine how crazy it would make you."